Fellows and Corporate Members
Corporate Members
Last change:IAPLE / 2015-08-24
IAPLE Corporate Member No 1 (2013)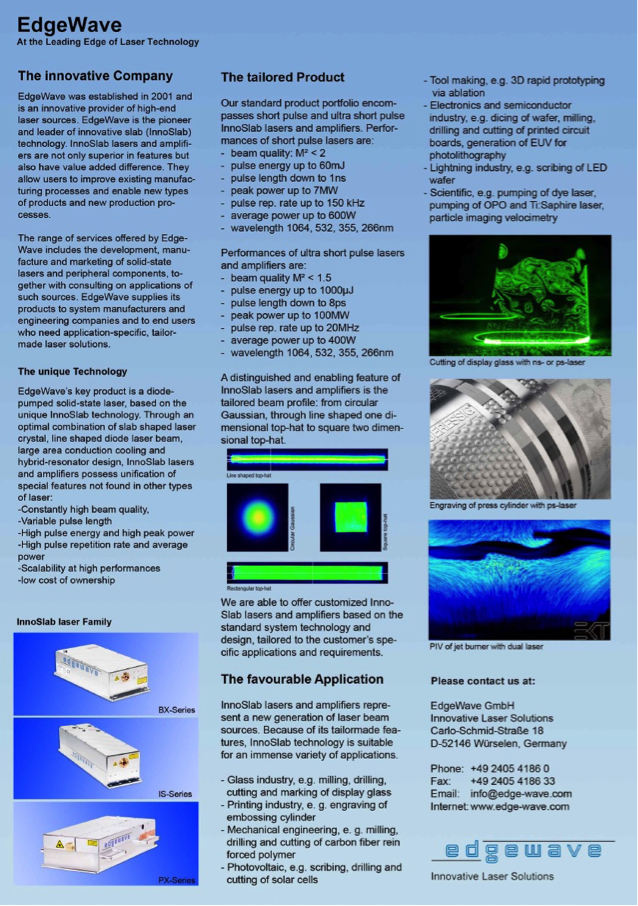 IAPLE Corporate Member No 2 (2016)
Han's Laser Technology Industry Group Co., Ltd.
Company Profile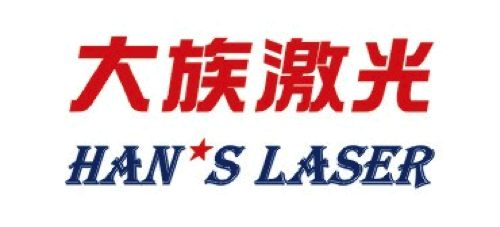 Han's Laser Technology Industry Group Co., Ltd, was established in 1996. It has now become the flagship of Chinese national laser industry and the world's famous laser equipment manufacturer. Han's Laser went public in Shenzhen Stock Exchange Market in 2004 and its market value reaches more than 3.5 billion USD.
Han's Laser products cover a wide range of applications, such as laser marking, laser welding, laser cutting, PCB drilling, and advanced micromachining. All these products have been used in the production of electronic appliances, integrated circuits, telecommunication equipments, automobile parts, construction materials, medical devices, jewelries, packaging materials, crafts, and clothes.
Han's Laser has very strong research abilities. Our proficient R&D team has got more than 500 patents and hundreds of software copyrights. Especially, Han's Laser is one of the few companies which owns the ultraviolet laser technology in the world. We are fully committed and devoted to enhance our technology leadership in laser industry.
Based on customer-oriented marketing strategy, Han's Laser had setup 7 regional centers and more than 105 service offices all over China. Moreover, in order to provide good services to international customers, Han's Laser had founded more than 9 oversea branches and has qualified agents in more than 20 countries. All these branches and offices have qualified technicians and engineers to ensure in-time and effective pre-sales and after-sale services.
IAPLE Corporate Member No 3 (2017)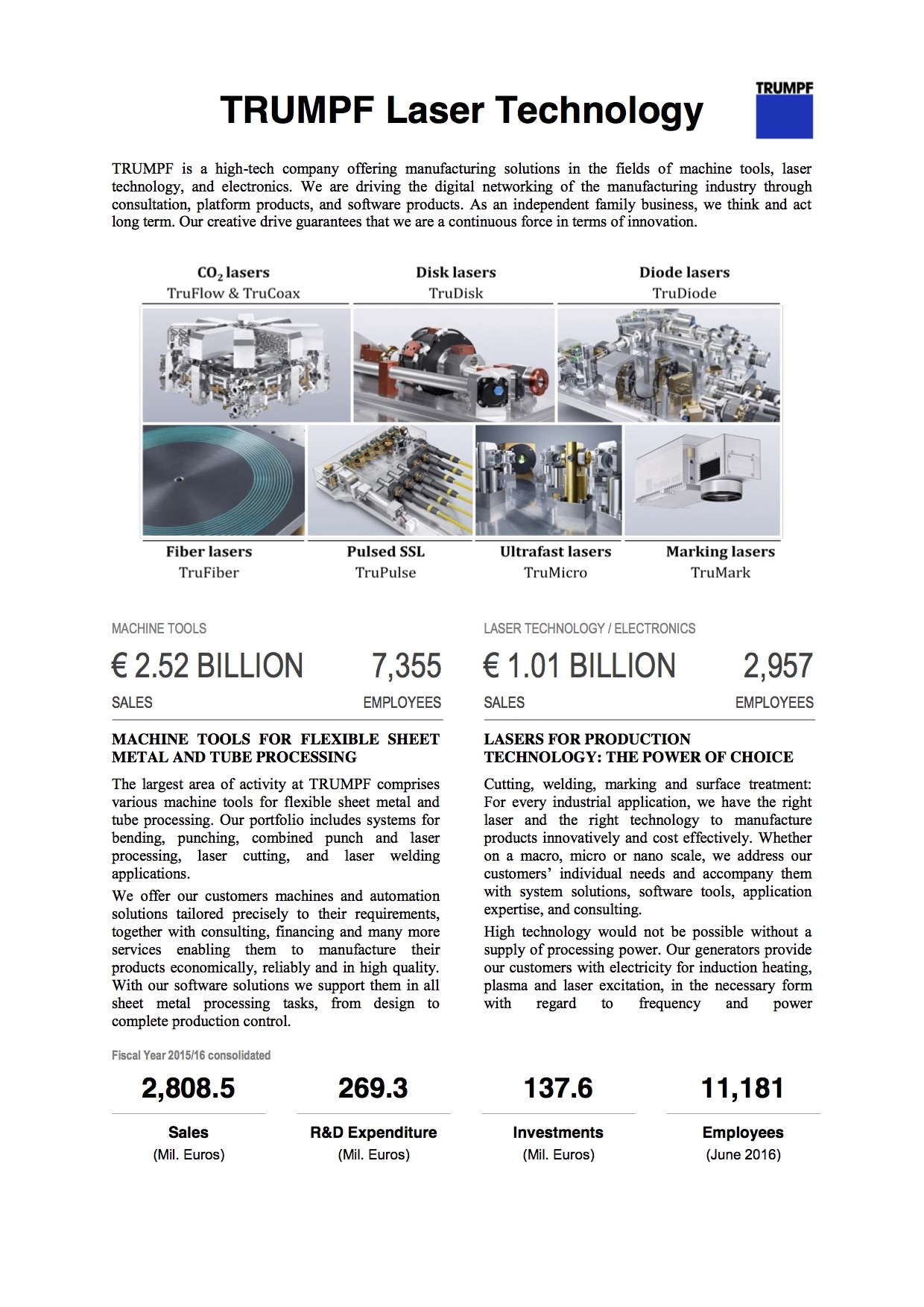 Dr. Keming Du
CEO, EdgeWave GmbH
Carlo-Schmid-Str.19
52146 Wurselen, Germany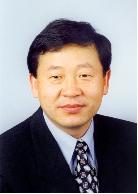 Dr. rer. nat. Dipl.-Phys. Keming Du has been working in the development of laser technology since 1985 beginning with high power CO2 lasers, through diode lasers and to diode pumped solid state lasers. From 1985 to 2001 he worked at the Fraunhofer Institute for Laser Technology, as the project manager, group leader and department head of high power lasers. In 2001 he founded the EdgeWave GmbH, which offers innovative solutions in the field compact diode pumped solid state lasers for different applications. He has more than 70 patents or patent applications and more than 100 publications. He is the winner of the 1st prize ofthe "Innovation award laser technology 2010" granted by AKL (Arbeitskreis Lasertechnik e.V.) and ELI (European Laser Institute) in May 2010. In Mai 2012 his project team "Pikoflat" group won the 1st prize of the " Innovation award laser technology 2012" granted by AKL (Arbeitskreis Lasertechnik e.V.) and ELI (European Laser Institute). Based on InnoSlab amplifier his project teamreceived the Stifterverband's Science Award 2012, for the pioneering work in the field of short and ultra-short pulse lasers based on InnoSlab laser and InnoSlab amplifier. He is also the winner of 2015 Arthur L. Schawlow Award from Laser Institute of America.
Dr. Qitao Lue
Executive Vice President & Chief Technology Officer,
Han's Laser Technology Industry Group Co., Ltd
Han's Laser Building, Hi-Tech Industrial Park
Nanshan District, Shenzhen, 518057, China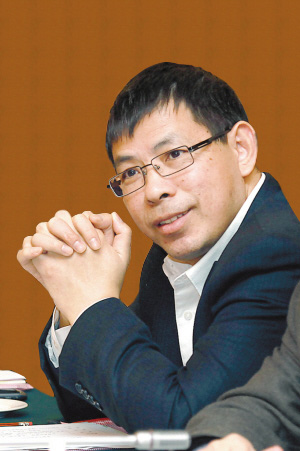 Dr. Qitao Lue is an Executive Vice President & Chief Technology Officer, Han's Laser Technology Industry Group Co., Ltd.
He was graduated from Huazhong University of Science & Technology (Wuhan), Mr. Qitao Lue became the scholarship holder of Konrad-Adenauer-Stiftung e.V. (Germany) in 1984 and continued the Diploma studies at Physics department of University Kaiserslautern (Germany). From 1988 to 1992, he's been the assistant professor at Physics department of Technical University of Berlin (Germany) and got his Physics Ph.D in 1992.
Dr. Qitao Lue devotes to industrial laser development and applications for more than 25 years and worked at the world-largest industrial laser system supplier Rofin-Sinar Laser Technology Inc. for 6 years and at the world-largest laser source manufacturer Coherent Inc. for 6 years. His deep understanding and rich experiences in laser technologies and material processing make him popular in the laser field. He invents 6 international patents and publishes more than 50 technical articles.
In 2008, Dr. Qitao Lue joined Han's Laser Technology Industry Group as Executive Vice President & CTO and is responsible for laser & laser system development.
Dr. Ulf Quentin, Germany
Head of Industry Management Microtechnologies
TRUMPF Laser- und Systemtechnik GmbH
Johann-Maus-Straße 2, 71254 Ditzingen
Phone: +49 7156 303-32126
Mail: ulf.quentin@de.trumpf.com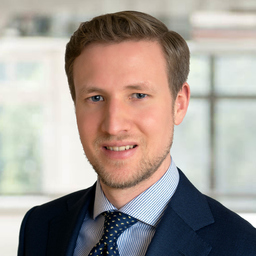 Dr. Ulf Quentin studied Mechanical Engineering and Management with a focus on manufacturing technology and business strategy at Friedrich-Alexander-Universität Erlangen-Nürnberg. As undergraduate student he was selected as a member of Leonardo-Kolleg, an institution of the University's best students. He was also awarded a scholarship of the Bavarian EliteAcademy and completed its two-year interdisciplinary study program, to which only 30 students from all Bavarian universities are admitted yearly.
After his undergraduate studies, Dr. Quentin spent half a year as an intern with Siemens Numerical Controls in Nanjing, China in production engineering of numerical control units. In his diploma thesis, Dr. Quentin developed a gas-independent mass flow sensor with the university start-up FMP Technologies GmbH. This sensor became to be the central product in a business plan for Velvent Technolgies with whom he won the first and second stage of the business plan competition North Bavaria. As a result, the technology was acquired by a large German industry company. Afterwards, Dr. Quentin started a PhD program in laser materials processing at the Institute of Photonic Technologies and the Erlangen Graduate School in Advanced Optical Technologies (Prof. Michael Schmidt). During this time, he won a best paper award at the 12th International Symposium on Laser Precision Microfabrication in Takamatsu, Japan, and he spend three months as visiting doctoral researcher at Princeton University (Prof. Craig B. Arnold). Dr. Quentin was awarded a PhD with honors for his work on ultrafast laser nano-structuring with optically positioned micro-lenses. For his contribution to laser technology, Dr. Quentin won the 2015 Award of the Wissenschaftliche Gesellschaft Lasertechnik WLT (German Scientific Laser Society). After his PhD, Dr. Quentin transferred to industry and worked as Executive Assistant to the Managing Director Sales & Services of the TRUMPF business field laser technology / electronics. Since February 2016 he is the head of TRUMPF Industry Management Micro-technologies and responsible for the customer segments electronics/display, medical technology, photovoltaics, watches & jewelry and the general business strategy for short and ultra short pulsed lasers.
Benefits and rights to Corporate Members
1.Access to IAPLE internal technical information including reports, presentations, discussions and research directions;
2.Access to business opportunities;
3.Networking with scientific, technical and business leaders;
4.Access to future human resources and young talents through the IAPLE Fellows and their organisations;
5.Access to technical consulting, research collaboration and R&D opportunities;
6.Eligible for the discount rates for the Academy events including conferences and workshops.;
Procedure for the admission of Corporate Members;
Corporate members can be commercial companies and higher education or research institutes. The procedure for the admission of a Corporate member is:;
1.Invited by IAPLE Fellows or Corporate members;
2.Potential Corporate member candidates shall apply by using an Academy Corporate member application form;
3.The applications will be reviewed and recommended by the Corporate Membership Committee to the Council, who will finally approve the admission to the Academy;
4.Membership includes Corporate member and Associate Corporate member. Corporate membership fee: £3,000 per year; Associate Corporate membership: £1,000 per year;
5.Corporate membership will be terminated if the membership fee due is not paid within sixty days of receiving the invoice.