Professor Jyoti Mazumder (2015), USA
Last change:IAPLE / 2015-08-26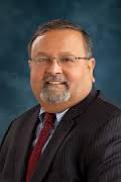 Academician
Robert H. Lurie Professor of Engineering
Director of Center for Laser Aided Intelligent Manufacturing
Department of Mechanical Engineering and Materials Science
University of Michigan
Ann Arbor, USA
Tel: 734 647-6824
Email: mazumder@umich.edu
http://www.mse.engin.umich.edu/people/mazumder
Jyoti Mazumder an elected member of National Academy of Engineering, USA. He has published more than 375 papers, co-authored books on Laser Chemical Vapor Deposition and Laser Materials Processing. He also edited/co-edited 10 books on topic related to laser materials processing and Mechanical Engineering. He holds 19 U.S patents. He is taking his research to market by commercializing direct metal deposition (DMD) through a start up called POM Group Inc., where he served as the CEO until the company was sold on December 2012. DMD systems are installed in four continents. Some of his laser welding patents are licensed to Ford Motor Company. Dr. Mazumder has received numerous awards and honours for his research including: Schawlow Award for seminal contribution to Laser application research from Laser Institute of America in 2003, William T Ennor Award for manufacturing from ASME in 2006, Adams Memorial Membership award from American Welding Society in 2007, Thomas A Edison Patent Award from ASME in 2010 for inventing First closed loop Direct Metal Deposition system, which will significantly enhance some aspect of Mechanical Engineering, Distinguished University award in 2012 from the university of Michigan. Manufacturing Engineer of the Year (1986) from Society of Manufacturing Engineer, University Scholar (1985) and Xerox (1987) award from University of Illinois. He is also Fellow of American Society of Mechanical Engineers (ASME), American Society of Metals (ASM) and Laser institute of America (LIA). He served as the President of the Laser Institute of America in the year 2000. Dr. Mazumder was Editor in Chief of the Journal of Laser Applications until December 2009.