Professor Xiaoyan Zeng (2014), China
Last change:IAPLE / 2015-08-26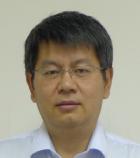 Deputy Director of Laser and THz Department,
Wuhan National Laboratory for Optoelectronics (WNLO),
Huazhong University of Science and Technology (HUST),
No. 1037 Luoyu Road
Wuhan, 430074, China.
Tel: +86 027-87793862
Email: xyzeng@hust.edu.cn
http://en.wnlo.cn/category/27/2012-12-11/17163296.html
Prof. Xiaoyan ZENG received his B.S. of Metal Physics from Central South University in 1983, M.S. of Materials Processing Engineering from Institute of Metal Research, Chinese Academy of Sciences in 1987, and Ph.D. of Materials Science and Engineering from Huazhong University of Science and Technology, Wuhan, China in 1994. He has been an assitant professor (1987), lecturer(1991), associate professor(1993) and professor(1998) in Huazhong University of Science and Technology. Now Prof. Zeng is the director of Laser Materials Precessing Department and deputy director of Lasers and THz Technical Division, Wuhan National Laboratory for Optoelectronics, Huazhong University of Science and Technology, Wuhan, China.
Prof. Zeng has studied the interaction mechanisms of lasers with matters and laser processing techniques more than 30 years. His interests cover laser additive manufacturing for metallic components (including selective laser melting and laser melting deposition), laser surface engineering (including laser cladding, laser surface alloying and surface texturing), laser welding and laser-hybrid welding, laser micro/nano processing as well as laser induecd breakthrough spectroscopy (LIBS). He has published about 300 journal papers in the international reputation journals and journals in Chinese. He is an inventor/co-inventor of more than 50 patents. He has received a Second Grade of National Prize for Progress in Science and Technology of China. Some of his research has been applied in industry, which has helped the companies to promote their technical and ecenomic levels significantly. Prof. Zeng was the general chair of the fouth Pacific International Conference on Applications of Laser and Optics-(PICALO) 2010, the general chair of the International Conference on Frontiers of Manufacturing with Photons, Energetic Particles and Power Fields' 2012 ( MP3 2012) and the chair of the Asian Symposium on Laser Induced Breakdown Spectroscopy 2015 (ASLIBS 2015). He is a member of Board of Directors of Laser Institute of America 2014-2015, a member of Laser Technique Committee, of Additive Manufacturing Committee and Surface Engineering Committee of China.